Simple Reporting, Data Driven Decisions
We know how hard it is to keep an eye on all important company information. That's why we built a dashboard specialized for founders and C-Levels. Take the driver's seat and start managing your metrics, forecasts, cap tables, updates, investors and team members- all from one screen.
Tell your story and create amazing updates for investors. You can customize templates to create impressive updates in no time. Combined with KPIs, charts and a tracking function, this becomes the ultimate weapon to impress investors and raise even more funds.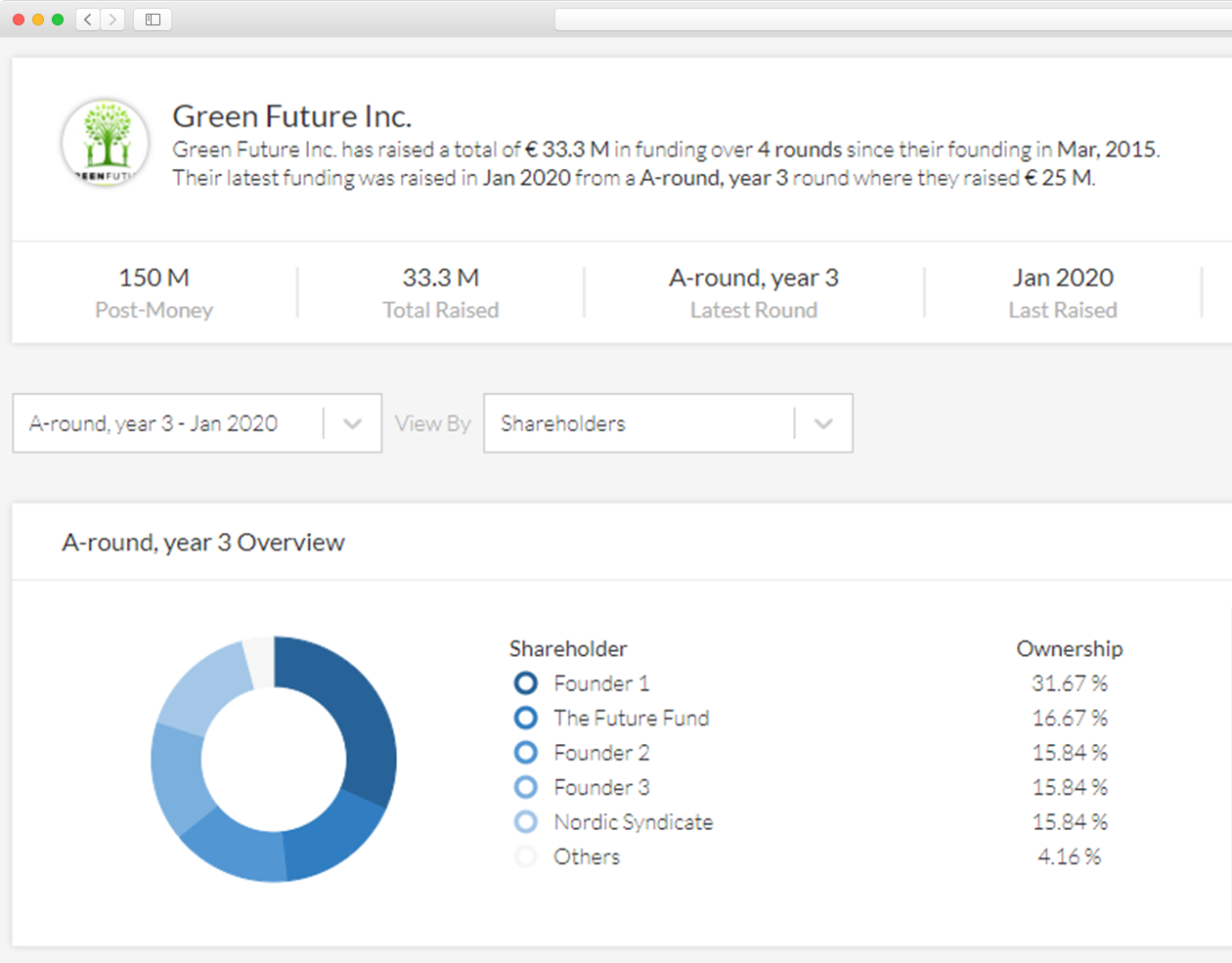 Managing, building and updating cap tables can be a real headache. Investory keeps cap table management simple. You can easily set up your cap table, share the information with investors and let them know what the current valuation is.
Want to save hundreds of dollars on a data room for due diligence or documents for existing investors? Then get on board and use your free data room on Investory.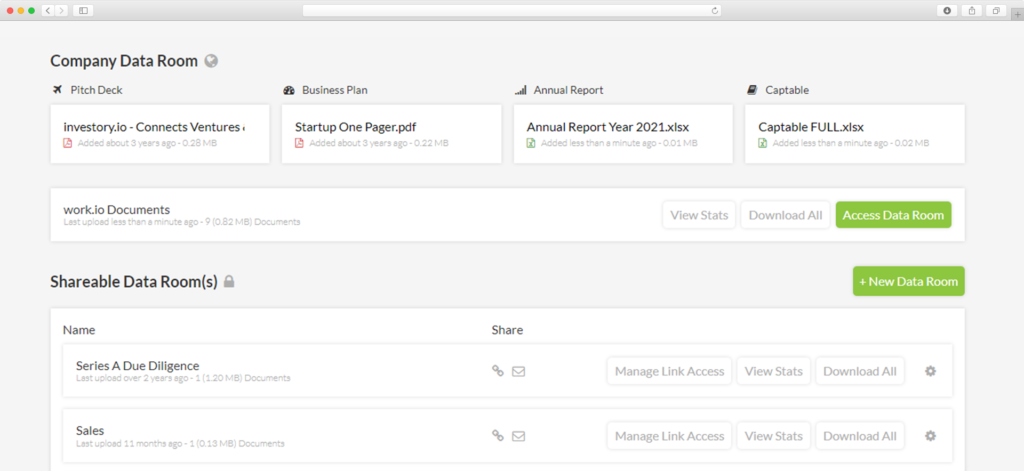 More Than 3.000 Startups Trust Us With Their Investor Relations